March Madness has been cancelled alongside everything else this spring. Or has it?
The Northside team has come up with the idea to do a March Madness style bracket for Toronto athletes and for you readers to vote on who advances.
All you have to do to participate is follow us on social media and vote in the polls posted.
Twitter: @thenorthsideca
Instagram: @thenorthsideca
Voting starts on March 21.
Only one will remain, who will it be?
Final Results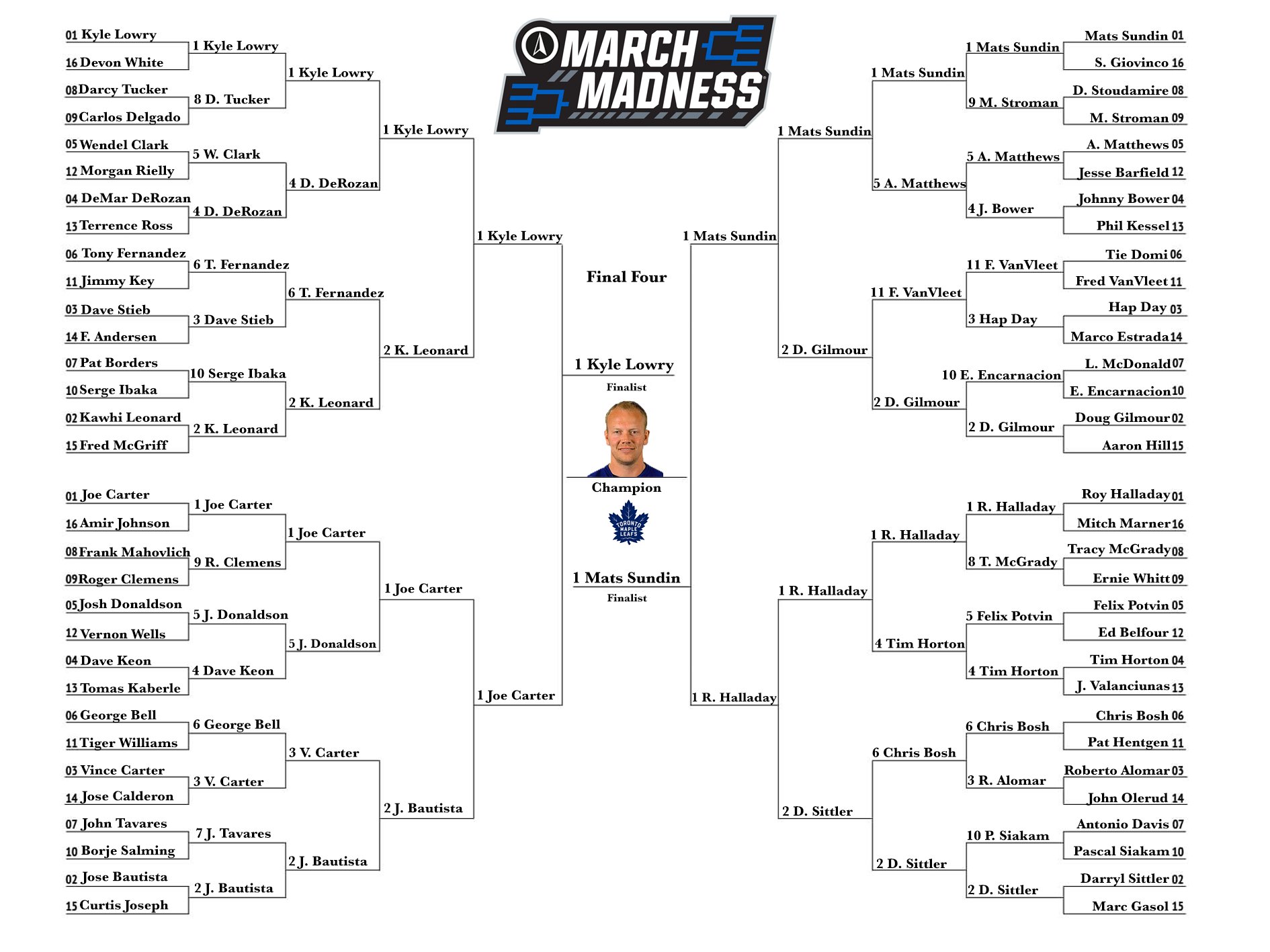 Mats Sundin outlasted them all and was victorious against NBA Champion Kyle Lowry in the finals.
Thank you to everyone who participated and made this month a little more entertaining.
If you don't already, follow us on Twitter and Instagram at @thenorthsideca